We support sports associations and events, as we realize that the talent of these young people is not always enough to develop in the face of competitive teams that have an advantage in terms of financial resources. We share with them the same values of respect, hunger for challenge and surpassing oneself. We wish these teams a future full of success.
FOOTBALL CLUB DIFFERDANGE
Since 2009 we have been supporting the Football Club of Differdange, which won the Luxembourg Cup two years ago and represented Luxembourgish football on the European stage.
We have seized the opportunities presented to us by our partners which allow us to develop our activities, as well as to confirm our position as a challenger and our legitimacy in the Luxembourgish real estate market.
SPUERKEESS
On June 2019, IMMOTOP.LU concluded a partnership with Spuerkeess. The goal of this collaboration is to make a range of information items and tools (e.g. a loan calculator) available to Immotop.lu users, to partake in mutual exchange of technology and to promote the growth of Immotop.lu thanks to the financing capacity made available by Spuerkeess.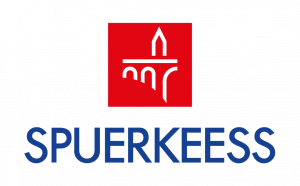 MINISTRY OF HOUSING
Since 2011 IMMOTOP.LU has partaken in information exchange in order for the Housing Observatory and the CEPS/INSTEAD Research Center to benefit from the multitude of data collected throughout the year via the portal. The collaboration has proved fruitful over the last four years, which is a serious reward for the significance, reliability and quality of the information provided by the portal that brings together more than 300 prestigious partners located throughout the region.
The comprehensive geographical coverage, as well as the reliability of the listings, makes possible the creation of a precise and refined database. This database allows the Housing Observatory's experts to track changes in the Luxembourgish real estate market.

LALUX
In 2016 we concluded a 3 years partnership with Lalux. The goal of this collaboration is to share our respective data and technological skills in order to enhance our customer service.

DEVIS.LU
In 2020, Immotop.lu has conclued a partnership with devis.lu. This collaboration allows our visitors to benefit from free estimates according to the type of work they want to carry out.

VAGLIO DEMENAGEMENT
The same year, Immotop started to collaborate with Vaglio Déménagement, a company that offers its moving services but also other services.

ORANGE Luxembourg
2020 is also the beginning of the collaboration between Immotop and Orange Luxembourg. From our real estate portal, visitors can find the different internet offers for their home.

ENOVOS Luxembourg
From 2020, visitors of Immotop.lu could also find the different offers of Luxembourg's first energy supplier Enovos..

Roche Bobois
Since 2022, visitors of Immotop.lu could also find offers and services provided by theinternational furniture company Roche Bobois..